Eek! I've seen this pass-it-on music survey
do
the
blog
rounds
but didn't suspect that eventually
my
pedestrian music tastes would be forcibly revealed to the cybersphere.
Why oh why did I
comment
on
Reid
's
kitchen music
? :P
Ok. Here goes...
What is the total amount of music files on your computer?
Embarassing confession #1: I'm mp3-less. I missed the mp3 revolution by about six months when I got my MiniDiscman two years ago and haven't bothered to upgrade since. I'm such a geeky non-geek.
The CD you last bought?

It's been aaages. I think it was Nickelback's Long Road.
What was the song you last listened to before reading this message?
Duran Duran - The Reflex
Write down 5 songs you often listen to or that mean a lot to you.

The first five that come to mind: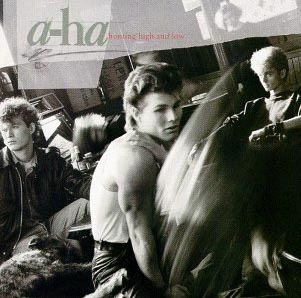 A-ha - Take on Me
80s child. It's also my mobile ring tone!
INXS - Devil Inside
Instant appeal. Plus it's what they soundtracked my skydiving video to.
Coldplay - The Scientist
Brings out the melancholy in me. Plus I was a huge Cold Feet fan.
New Order - 60 Miles an Hour
Evokes a lot of memories. Their gig at Finsbury Park, London 2002 still ranks all-time. I was close to picking True Faith, Bizarre Love Triangle or Blue Monday.
Placebo - Every You Every Me
Great driving track.
Who are you going to pass this stick to (3 persons) and why?
BHR from
PhotoSydney
--
he snaps Sydney, but what does he snap his fingers to?
ANSWERS
Meg from
iheartbacon
-- anyone who hearts pork products wins mine
ANSWERS
L from
OsloFoodie
-- a self-confessed baby spinach food fetishist. Need I say more?
ANSWERS
Thanks Reid. Enjoyed the aural trip down memory lane...
14 comments
-
Add some comment love
posted by Helen (AugustusGloop) on 2/04/2005 06:51:00 pm